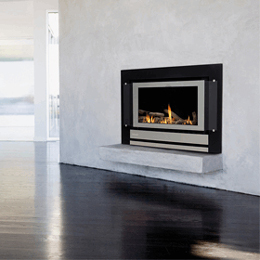 Rinnai Neo Inbuilt
The Rinnai Neo™ gas fire range combines modern good looks with the latest advances in technology. Impressively it's the first natural draft gas fire available in New Zealand with a greater than 4-star energy rating across all installations.
Description
KEY BENEFITS AND FEATURES
EFFICIENT
A major benefit of the Neo's 4.1 star rating is that it won't burn a hole in your pocket. With Neo's advanced design, you'll require less energy to heat your room—which means lower running costs.
INNOVATIVE
A choice of framing options are available, so you can individualise your fireplace to complement your décor.
VERSATILE
Choose from a base model with a discrete manual control or a full featured model with Electronic Timer Remote (ETR).