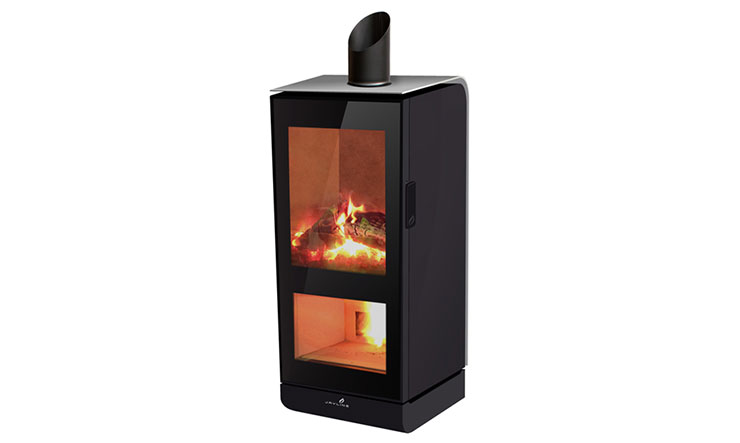 Jayline UL200 (Ultra Low Emission Burner)
The 2018/19 Jayline UL200 is inspired by the latest European wood fire designs and has the largest flame window of any ULEB on the market for ultimate ambience. The UL200 is also New Zealand's most efficient ultra low emission burner at 79% efficiency and meets all NZ clean air standards including the strict CM1 emissions tests. Fully automated and easy to use, the UL200 requires no electricity to run, produces steady heat output and produces very little ash, making it easy to operate and maintain. Suitable for metro or rural homes from 100 to 220 metres squared.
Description
The UL200 was developed in Nelson with Kiwi homes in mind and is a great fit for homes 100 – 220 sq/metres in both metro and rural settings. The firebox is significantly higher off the ground than most standard wood fires, which makes both lighting and reloading the fire much easier and safer. The large firebox of the UL200 is also designed to minimise the risk of burning wood falling out of the fire
Traditional wood burners put out maximum heat each time the fire is loaded, the heat then drops away as the wood burns down, resulting in fluctuating heat output. The UL200 harnesses Jayline's Sustained Burn Technology which delivers steady heat over an extended period. This means it is much easier to keep your room or home at a consistent temperature.